If you are between 15-29 years old (inclusive)
If you speak Mandarin or Cantonese 
If you are passionate about building social connections
If you enjoy working within a team
If you enjoy being creative and taking initiatives
Here is an opportunity for you to shine!
What is this volunteering program about?
The BIG project aims to build inter-generational connections, reduce seniors' social isolations, and promote overall well-being.
Many seniors who immigrated from China wish they could establish stronger bonds with the younger generation and learn about local culture through the unique eyes of young people. With the COVID-19 pandemic, many sniors couldn't visit their children, grandchildren or participate in recreational activities as much as they used to. Instead, they sit at home, feeling lonely and disconnected.
Right now, you have the opportunity to make their lives more fun and fulfilling while gaining valuable knowledge and skills that would benefit your academic and professional careers!
This is a remote position where almost all duties are performed virtually. All volunteers will work within volunteer teams, each of which consist of three or four members. Teams will be responsible for daily communication with seniors via texts and voice messages on WeChat. Volunteers will also take turns to plan and host inter-generational workshops on topics of common interest. The objectives of these activities include teaching English, networking, story-sharing and skill building. Attending one monthly virtual group meeting is required and volunteers will get volunteer hours and a certificate.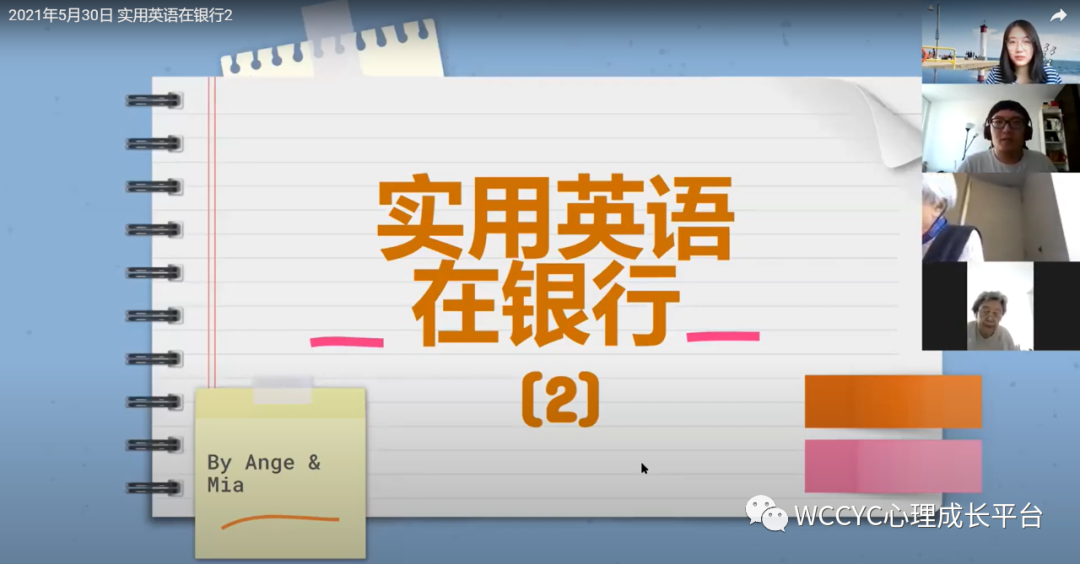 Practical English lessons that seniors like
☝Please follow our Youtube channel 
What kind of people we are looking for? 
●dependable, committed and punctual
●courteous and personable when working with seniors
●self-directed and willing to take initiative 
●able to respect and maintain confidentiality of others' identity and personal stories
●proficient in Mandarin, both speaking and writing
Deadline to apply: open until filled
Hours: shift schedule, 5-7 hours/week, Monday to Sunday
Commitment: at least two months
Language Required: Mandarin and Cantonese 
If you are interested, please scan the QR code to apply:
We look forward to having you join us, we can't make it without you!
If you have any question, please scan the QC code below to connect with us.